Announcing a New Editor for Muse @ BOOK SA: Natalia Molebatsi
Alert! I'm pleased to announce that Natalia Molebatsi has taken up the reins at Muse, BOOK SA's platform for poetry and spoken word.
Natalia compiled and edited the recently-launched We Are… A poetry anthology. A poet, performer and writer, she has her finger on the pulse of South Africa's incredibly vibrant spoken word scene.

Look out for her first post as Muse editor on Monday: an interview with Myesha Jenkins.
Here's a brief clip of Natalia performing: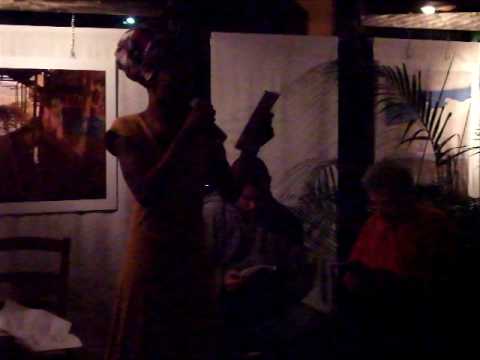 And you can read more about her here:
Natalia Molebatsi is a performing artist and writer who has performed at among others: the Grahamstown Arts Festival, the Urban Voices International Spoken Word Festival, the First Encounter between South African and Philippine Poets (hosted by the University of South Africa – UNISA), the International Film Festival in Rotterdam, the Udine Solidale and Sunsplash Music Festivals in Udine (Italy) the Anam Cara, The Goddess Awakened international conferences hosted by the University of Udine and the ISOLA international conference in Lecce (Italy), the International Poetry festivals of Florence and Genoa. She has also lectured at the Universities of Milan, Venice, and Rome.
Welcome, Natalia! Till Monday…
Book Details